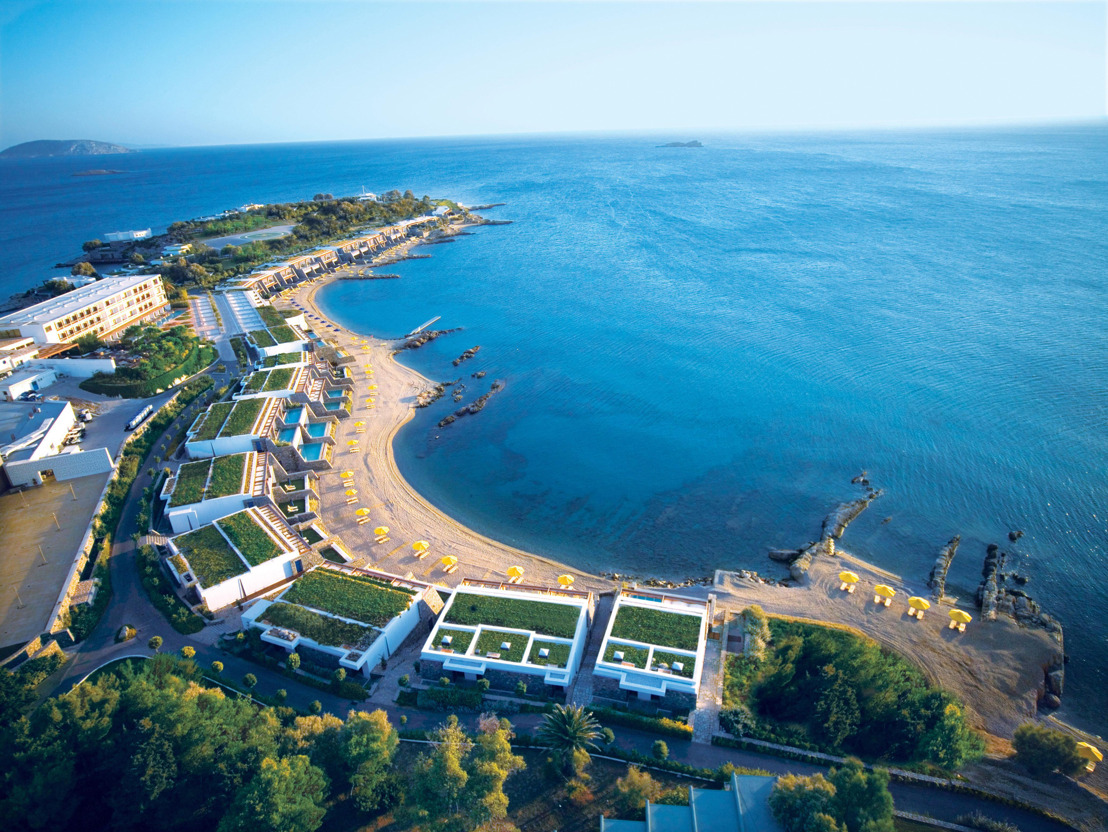 April 2017 Sees Grand Resort Lagonissi in Athens Reopen Its Doors for the Summer Season
Tuesday, April 11, 2017 — Grand Resort Lagonissi, a proud member of 'The Leading Hotels of the World', is set to reopen its doors for the summer season on 14th April. Escape to a haven of relaxation and grandeur by the azure sea, and experience the epitome of indulgence in the dreamiest island-like resort of the Athenian Riviera.
Grand by name and nature, this five-star property, nestled on a 72-acre private peninsula south of the Greek capital, offers a complete range of seafront accommodation, with chic bungalows and suites positioned to take full advantage of the panoramic Aegean vistas.
Soothing colours and oak furnishings in every room exude elegance and comfort. And for even more seclusion, the suites come complete with private decks leading to the sea. Feel like royalty with in-room dining, in-room massages and beauty treatments, terry bathrobes and slippers, a daily in-room newspaper delivery service and a butler service.
A choice of award-winning restaurants is sure to please any palate with the finest recipes of Mediterranean gastronomy and beyond. Enjoy Polynesian-inspired dishes at the Kohylia restaurant, acclaimed Italian cuisine at the cliffside Captain's House, classic Mediterranean delicacies at the open-air Galazia Akti Greek restaurant and so much more.
Loving couples can enjoy romance and intimacy like never before as Grand Resort Lagonissi won the title of 'Europe's Leading Luxury Wedding Resort' at the World Travel Awards 2016, one of the most prestigious accolades in the hospitality industry.
A visit to the Thalaspa Chenot will top off your luxurious experience with a versatile range of treatments and specially designed packages in a setting of complete tranquility.
Visit www.lagonissiresort.gr for more information.
New Bonus Rewards Programme for Travel Agents
For all loyal and trusted cooperators, Grand Resort Lagonissi's newly designed Bonus Reward Programme allows you to participate in a generous redeeming programme through which you can enjoy free nights at the award-winning hotel.
Visit https://goo.gl/ezLhxU for more information.
ENDS
Notes to editors:
For all media enquiries, please contact Phoebe Irving:
E: phoebe@prmediaco.com; T: +44 (0)20 35380110; M: +44 (0) 7508 237 774
For all trade requests, please contact Dimitris Psycharis:
E: london.office@helioshotels.gr; T: +44 (0)20 44025560; M: +44 (0) 79 8567 3587
Newsroom & Media Gallery: grl.prmediaco.com
Dimitris Psycharis Sales Manager, Helios Hotels & Resorts