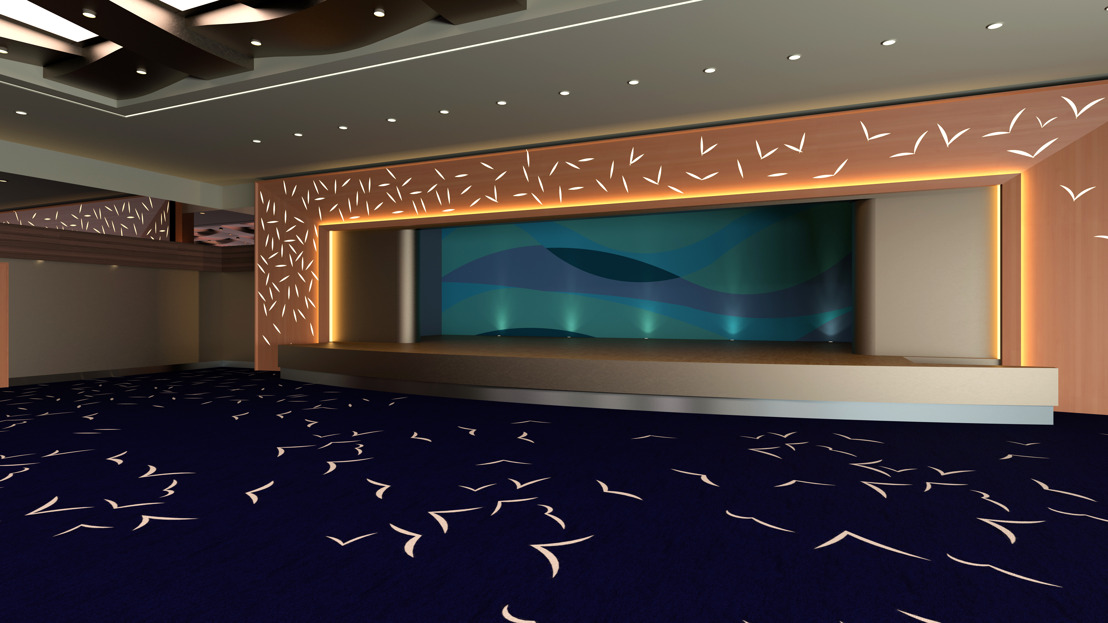 Elevate Your Event Experience at Grand Resort Lagonissi's Extraordinary Grand Hall Conference Venues
Planning an event but don't want to settle for anything less than the best? Then discover Grand Resort Lagonissi's extraordinary Grand Hall conference venues—where distinguished locales combine with state-of-the-art facilities—and successfully host all types of events, from large-scale corporate meetings and product exhibitions to smaller, more intimate business functions and everything in between.
Monday, April 25, 2016 — Cosmos Ballroom

Evoke a sense of harmony and grandeur at the exceptional Cosmos Ballroom, a newly renovated, multi-function conference venue that combines world-class luxury with ultimate flexibility for successful gatherings of any size and purpose.

Boasting an expansive 1,125 sq. m. of space complemented by a 5.80 m. high ceiling for boundless sea views and sunshine, the Cosmos Ballroom has more than enough space to accommodate up to 1,350 guests in pure, sophisticated style. The venue also features upscale facilities and amenities, cutting-edge audio-visual equipment, an outstanding stage, fully carpeted floors, fine linen fabrics and oak wood details, providing a refined ambiance that is sure to leave attendees with a lasting impression.

To learn more about Grand Resort Lagonissi's Cosmos Ballroom, go to http://www.lagonissiresort.gr/athens-grand-conference-hall/ .
Grand Resort Lagonissi

Ballroom Foyer
Choose from wide range of excellent business services and amenities, including a separate reception area, customer service desk, secretarial services and administration support, at the Ballroom Foyer—perfectly suited for corporate functions and exhibitions.

Uranus Terrace
Bask in the spacious, open air environment and dazzling sea views of Uranus Terrace, located right outside the Cosmos Ballroom—ideal for hosting an elegant Gala dinner or themed, evening business meeting.

Breakout rooms
Grand Resort Lagonissi's selection of ten breakout conference rooms, named after the ancient Gods and mythic heroes, are excellent choices for small to medium sized events, boardroom-style meetings and social gatherings with capacities ranging from 25 to 600 guests.

Planning a memorable conference, a stunning event or an inspiring corporate retreat? Seeking venues with the added wow factor? Contact us on mice@grandresort.gr to find out more about Europe's Leading Meetings & Conference Centre

Dimitris Psycharis Account Manager, PR Mediaco