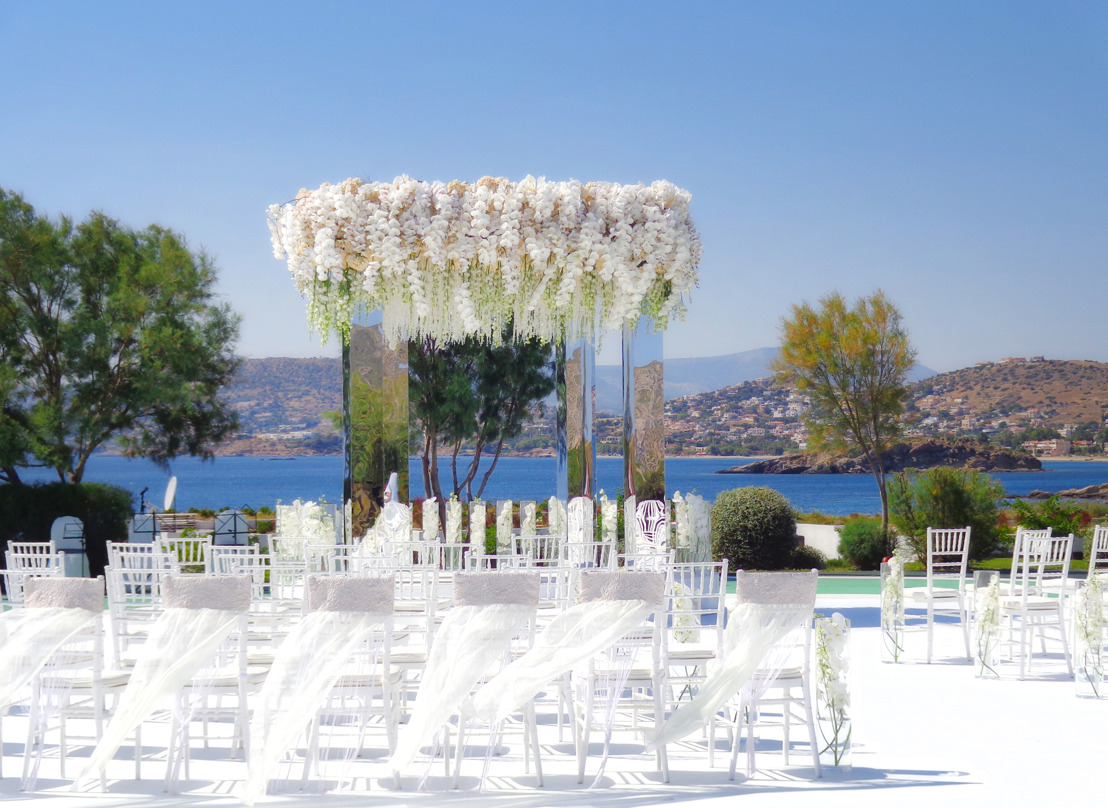 Grand Resort Lagonissi celebrated as ideal destination for luxury weddings in Europe
Athenian property, Grand Resort Lagonissi, has been recognised in one of the most competitive categories at the 2016 World Travel Awards, indicating that the Greek tourism industry is fast-becoming a world leader.
Monday, September 12, 2016 — The five-star Grand Resort Lagonissi has cemented its position as a leading hotel of the world after winning the title of 'Europe's Leading Luxury Wedding Resort' at the World Travel Awards 2016, one of the most prestigious accolades in the hospitality industry.
Nestled on the dazzling seaside peninsula of the Athenian Riviera in Greece, Grand Resort Lagonissi held off stiff competition from around the world, including luxury resorts in Italy and Portugal, before being awarded with the title last week. The property has also been recognised as Europe's Leading Meeting & Conference Centre at the World Travel Awards 2014.
"We are so proud to have been recognised as Europe's best wedding resort at this year's World Travel Awards", said General Manager Nikos Tzimas. "From all of us at Grand Resort Lagonissi, thank you for your continued contributions and support in making us one of the best hotels in the world!"
Offering a large selection of enchanting indoor and outdoor wedding venues with catering potential for up to 1,200 guests, Grand Resort Lagonissi is the perfect place to exchange eternal vows against the backdrop of the azure sea.
Say "I do" in the serene sanctuary of St. Demetrios Church, located on the Grand Resort Lagonissi premises, for a wedding ceremony fit for a fairy tale. Loving couples can also choose to be wed on a spacious veranda under the sunset at 'Uranus', plan an intimate reception at the elegant 'Veghera', evoke romantic elegance in a beachfront ceremony at 'Villa Elounda', revel in the bliss of lush green gardens by the poolside at 'La Piscina', or create memories that last a lifetime at the cosy, seaside setting of 'Aphrodite'.
Grand Resort Lagonissi's bespoke wedding services will ensure that guests receive only best treatment on their special day, from a dedicated banquet team to help with planning, renowned chefs to assist with tailor made menus, talented pastry chefs to design a dream wedding cake and professional designers to aid in venue decorations. Specialised services ranging from photography and bridal facilities to limousine rentals and special effects are available as well.
Dimitris Psycharis Account Manager, PR Mediaco