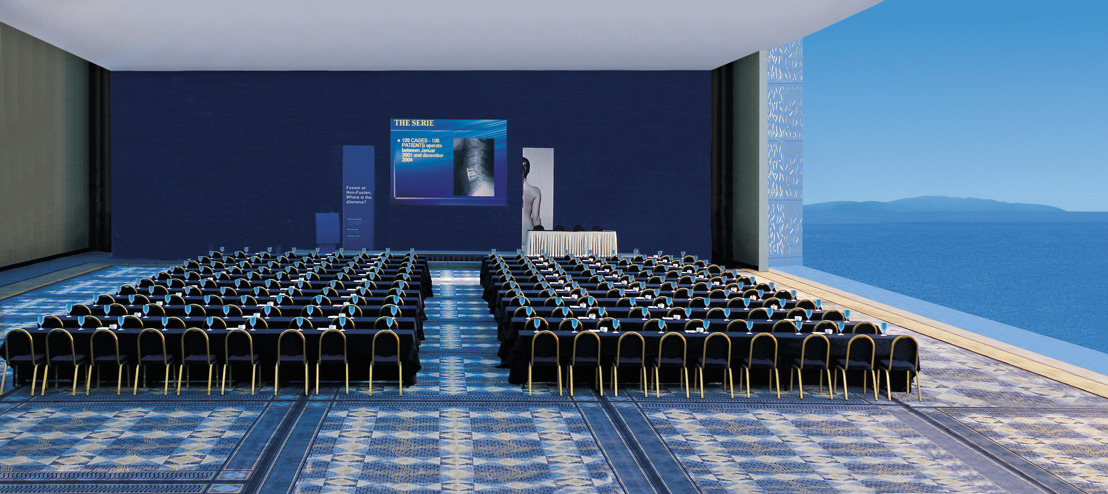 Grand Resort Lagonissi celebrated on a prestigious worldwide scale
Athenian resort Grand Resort Lagonissi has been recognised in one of the most competitive categories at the 2014 World Travel Awards, indicating that the Greek tourism industry is fast becoming a world leader.
Monday, September 29, 2014 — Having already won the European round at the World Travel Awards, achieving the title of 'Europe's Leading Meetings & Conference Centre', Grand Resort Lagonissi is now competing against the whole world for the title of the 'World's Leading Meetings & Conference Centre 2014'.
In a category alongside some of the world's most exceptional meetings and conference facilities, including ExCel London, Abu Dhabi National Exhibitions Centre and the Las Vegas Convention Centre, there is fierce compcompetition amongst the nominees to obtain this coveted 'Oscar' of the tourism industry.
President and founder of the organisation Mr Graham E. Cook has stated:
"Europe is in a period of rapid recovery after a few difficult years and the brands that are featured in the awards are at the forefront of this."
The General Manager of Grand Resort Lagonissi, Mr Nikos Tzimas has stated:
"Having already received the European prize, now being placed alongside major brands with such impressive facilities, from countries such as the United Arab Emirates, Australia, Mexico, Singapore etc is a truly great honour.
Firstly because we represent Greece in this global event and secondly because it proves the potential we have as a consumer and MICE facility; a product of extremely hard work and strategic planning.
Therefore, we would like to invite all our friends to support the Greek candidacy.''
The award ceremony, during which the awards for all categories will be given out, is set to take place in Morocco on November 29th, 2014.
Dimitris Psycharis Account Manager, PR Mediaco