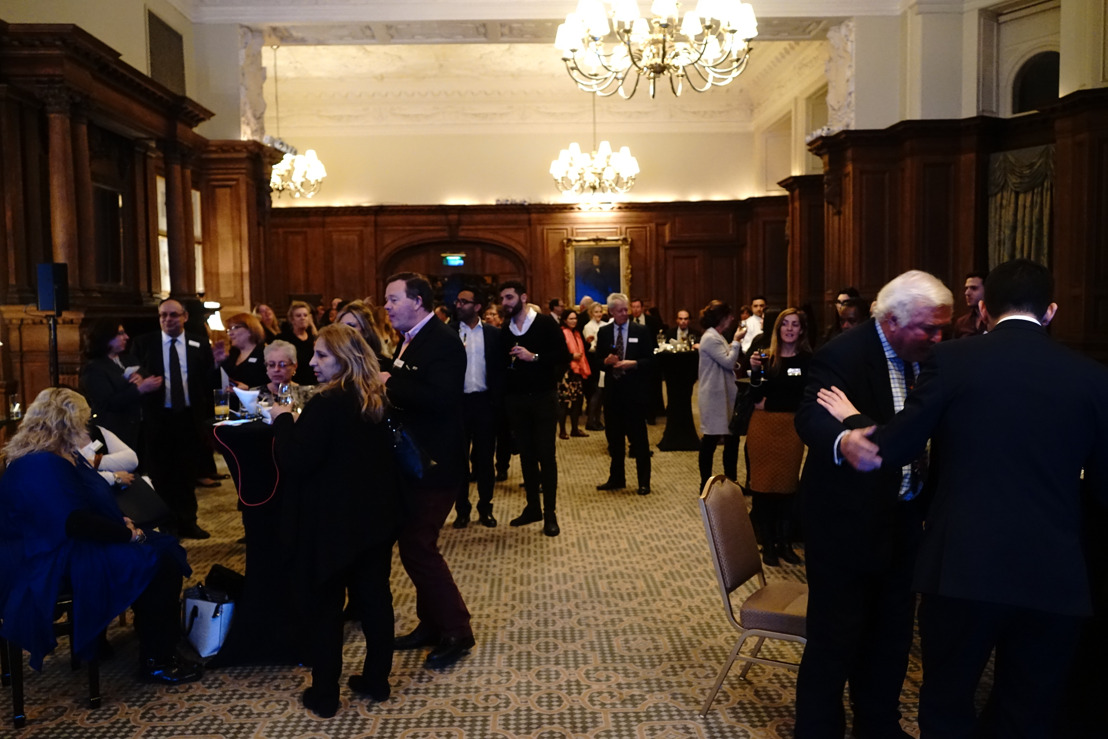 Grand Resort Lagonissi Hosts a Magical Greek Evening in the Heart of London
In sophisticated style, Grand Resort Lagonissi celebrated their long- standing status as one of the world's leading hotels and presented their award- winning MICE facilities to esteemed guests during an exciting evening showcase in London.
Friday, March 4, 2016 — Grand Resort Lagonissi—the 5-star luxury resort nestled on a 72-acre private peninsula along the stunning Athenian Riviera—successfully hosted an evening showcase at the Landmark London on 2nd March, in celebration of their 15th anniversary as a proud member of the Leading Hotels of the World.
The event was also held to present Grand Resort Lagonissi's unique, newly renovated Cosmos Ballroom—the largest and most prestigious multi2function conference venue in Athens, offering an extensive capacity with picture2perfect views, upscale amenities and impeccable services.

In addition to key tour operators and travel agents, over 80 high profile professionals from the MICE industry attended the event, engaging in a presentation of the resort's award2winning MICE facilities, scenic seaside location and close proximity to Athens International Airport while enjoying fine wines, canapés and Greek2inspired dishes. Additionally, the event turned out to be a great networking opportunity for all as attendees were able to meet and mingle with Grand Resort Lagonissi's top management and MICE experts.

In the past few years, Grand Resort Lagonissi has received several acclaimed accolades and awards for its MICE facilities, including being voted as the Best Luxury Hotel & Conference Centre at the 2015 World Luxury Hotel Awards and taking top honours in the category of Europe's Leading Events & Meeting Facilities at the 2014 World Travel Awards.
Dimitris Psycharis Account Manager, PR MEDIACO Ltd
Phoebe Irving PR Manager, PR Mediaco