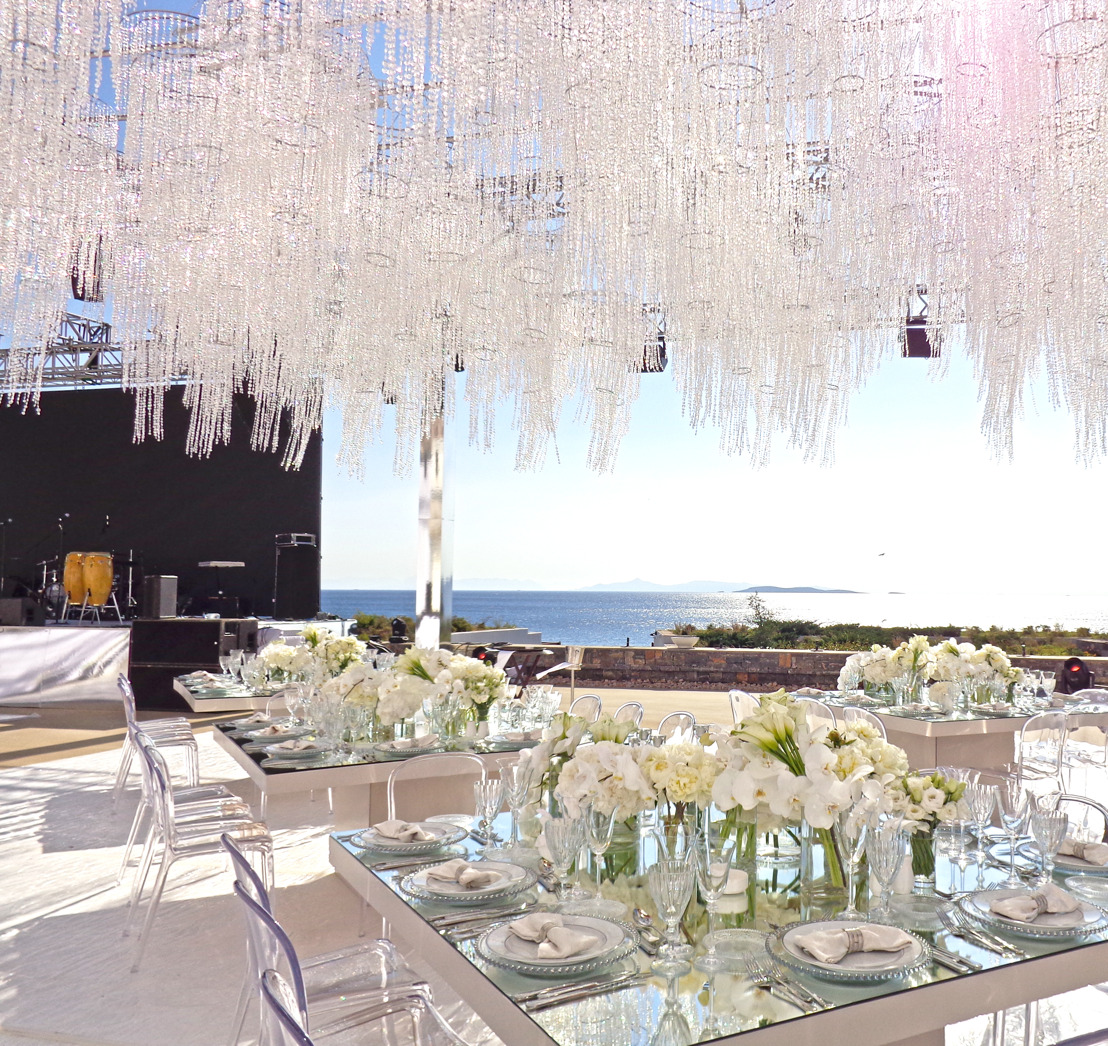 Grand Resort Lagonissi: Where Fairy Tale Weddings Become Reality
Imagine a perfect wedding in paradise, and then make it a reality with us at Grand Resort Lagonissi in Athens, Greece. Nestled on the dazzling seaside peninsula of the Athenian Riviera and just 20 minutes from Athens International Airport, the unrivalled beauty of our wedding venues present the most romantic settings where dreams come true. With our exceptional wedding services, we help to craft tales of love and romance down to the finest details.
Monday, January 25, 2016 — Venues

With catering potential for up to 1,200 guests, choose from our large selection of enchanting indoor and outdoor wedding venues, and menus.

All set on backdrop of panoramic sea views and azure skies, indulge in luxurious extravagance for a grand wedding ball on the sweeping terrace of 'Uranus', evoke romantic elegance in a beachfront ceremony set up just along the turquoise shore and golden sand of our 'Villa Elounda'.

At 'Veghera', sail the Aegean sea at a venue unique to the Mediterranean.

Refresh within the luscious splendour of green gardens surrounding our 'La Piscine' pool side venue.

Gaze from the balcony of our 'Aphrodite' ball room and absorb the Saronic Gulf.

But first, guests can begin their vows in the serene sanctuary of St. Demetrios Greek Orthodox Church, located on the premises, or select from our array of magical ceremony spots.

From bungalow suites to waterfront villas, with private pools and gardens, any wedding venue chosen at Grand Resort Lagonissi will be intone with the most luxurious accommodation for our guests.
Services

Couples deserve only the best on their wedding day, and Grand Resort Lagonissi provides exquisite, bespoke wedding services to make it impossible to forget.

Our dedicated banquet team will help to plan events, down to every last detail for a truly personalised wedding experience.

Renowned chefs will assist in customising tailor made food menus from a choice of 11 award winning restaurants.

Talented pastry chefs will work in designing delicious desserts and a stunning wedding cake.

Professional designers will aid in planning and organising flower arrangements and venue decorations.

Experienced technical support and famous DJs come together in orchestrating state-of-the art sound and lighting set ups.

We also offer specialised services according to personal preferences, including photography, bridal facilities, limousine rentals, special effects and much more.

Whatever is required, we'll help to craft the fairy tale weddings of dreams with our first-rate service and wealth of facilities.
Learn more: http://www.lagonissiresort.gr/athens-wedding-venues/.

Silver and Gold Wedding Packages Be sure to take advantage of our Silver and Gold Wedding Packages, starting at just €1,000.

For more information on Grand Resort Lagonissi's luxurious wedding packages, visit http://www.lagonissiresort.gr/offers/wedding-packages/.
Dimitris Psycharis Account Manager, PR Mediaco