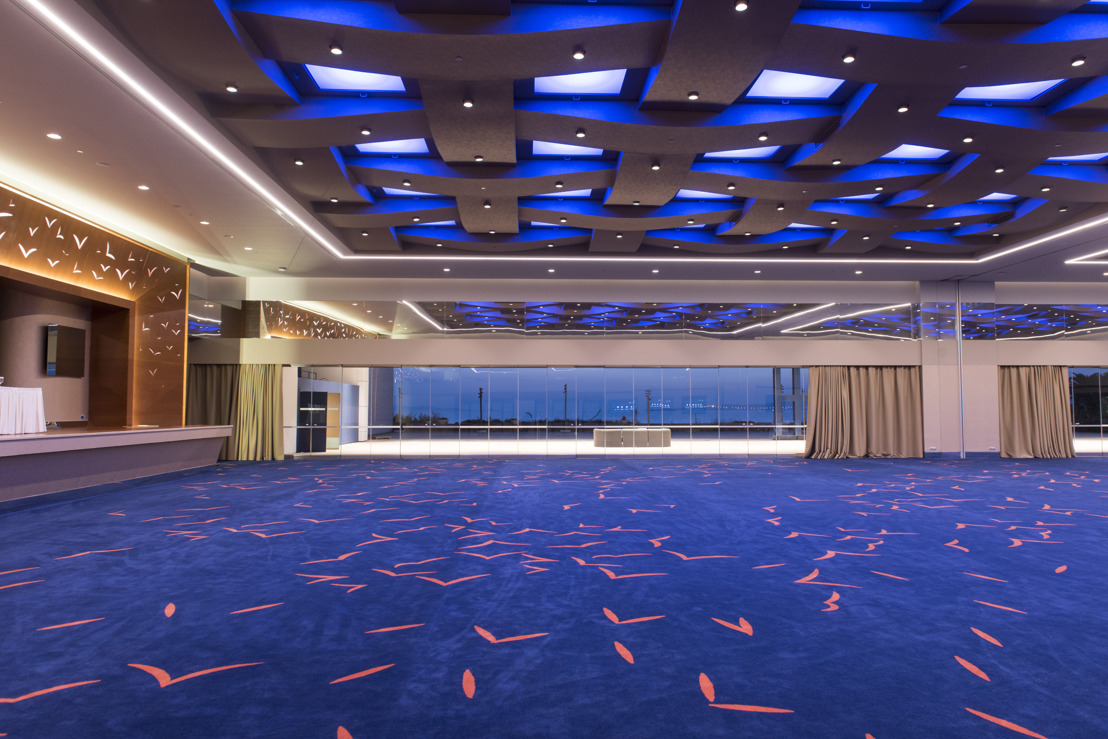 Promotional Offer: Elevate Your Event Experience at Grand Resort Lagonissi
In 2016, we unveiled our brand new Grand Hall, one of the world's most modern venue spaces, featuring endless sea views, luxurious facilities, five-star services, the state-of-the-art Crestron automation system and all of the elegant touches needed to turn successful business functions, exclusive occasions and prestigious events into memories that last a lifetime.
Tuesday, February 14, 2017 —

As a token of appreciation for your continued support, we are pleased to offer the venue space, plus two coffee breaks, on a complimentary basis to companies that host events at Grand Resort Lagonissi from 1st–30th April 2017. There are no limits to the number of days or number of participants.

For smaller events, there are also eight multi-functional break-out rooms to choose from, all of which feature abundant natural daylight and idyllic views to the Aegean Sea.

Find out more about Grand Resort Lagonissi's Grand Hall conference venues at http://www.lagonissiresort.gr/athens-grand-conference-hall/.

For more information, please visit: https://www.lagonissiresort.gr/

or contact Mrs. Ioanna Remoundou: iremoundou@helioshotels.gr

About Grand Resort Lagonissi

A proud member of the Leading Hotels of the World, Grand Resort Lagonissi is a luxury beach resort nestled on a private peninsula along the Athenian Riviera, renowned for its scenic seaside location, impeccable hospitality, exceptional facilities and personalised services.
Dimitris Psycharis Sales Manager, Helios Hotels & Resorts