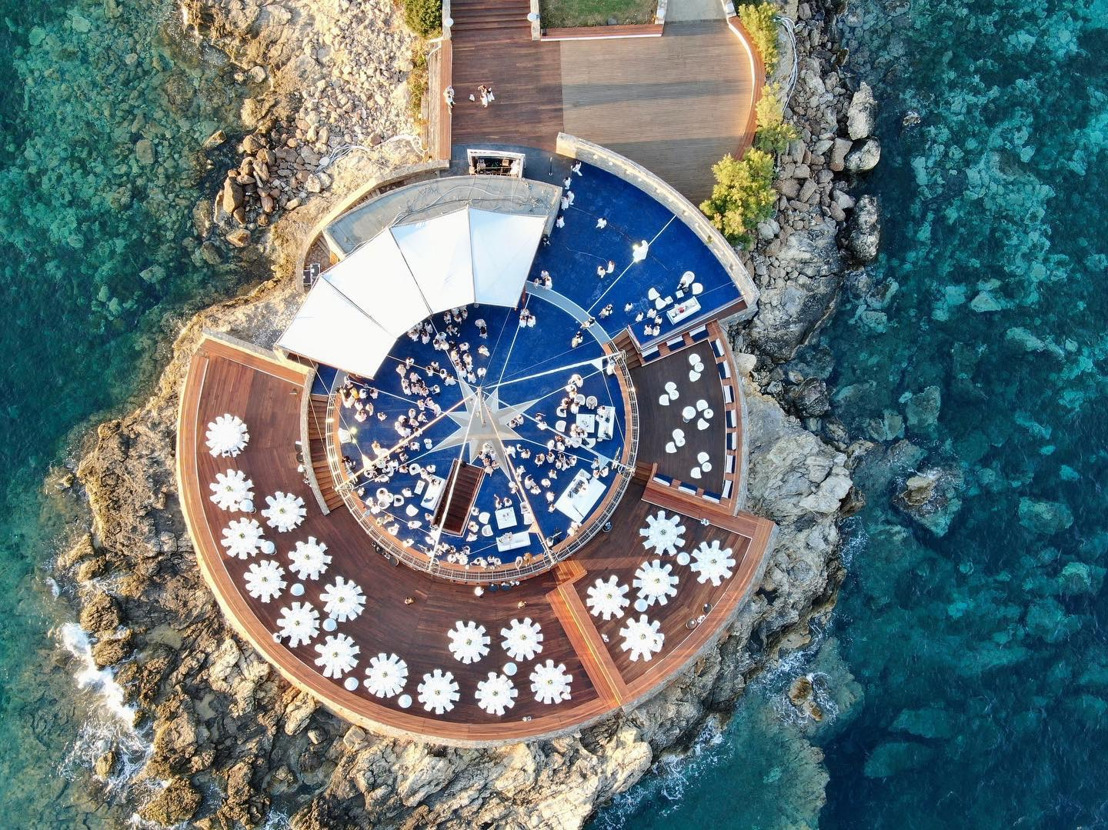 Why Host Your Incentive Group in the Athenian Riviera
A perfect balance of incentive, leisure and business facilities alongside a prime location, it's no wonder Grand Resort Lagonissi on the Athenian Riviera, is an award-winning incentive spot.
Friday, 13 September 2019 — Close to world-famous cultural attractions and home to a wide range of impressive facilities and accommodation types, this beautiful Leading Hotel of the World caters to many different incentive events.
Why the Athenian Riviera & why Grand Resort Lagonissi?
Greece is a country for all types of incentives. Striking coastlines, notable historical city centres and charming islands are ideal for impressive backdrops for small VIP gatherings to larger-scale events. Athens' Acropolis Museum, one of the most visited museums in the world, and the world-famous Zappeion can be used as a dazzling dining venues, providing incomparable historical settings.
Away from the buzzing centre, a serene escape stretches from the Acropolis to the Temple of Poseidon, the Athenian Riviera. It offers an abundance of sightseeing attractions, cultural venues, shopping districts and daily excursions as well as a variety of simple and high-class dining venues to hip beach clubs. In the south suburbs of Athens sits Grand Resort Lagonissi, the perfect waterfront base to explore it all.
Dozens of direct flights operate between the UK and Athens and Grand Resort Lagonissi is a short 20-minute drive from Athens airport. Just 45 minutes and your group is taken to the iconic attractions marking the ancient Greek civilization.
Memorable Incentive Facilities & Programmes
Greece offers a huge variety of destinations and activity options, and the events team at Grand Resort Lagonissi will work hard to organise and execute the perfect destination and activity mix for your trip. Taking elements of Greek culture, culinary traditions, historical heritage alongside impressive backdrops, facilities and tailored activities ensure a remarkable incentive.
Having won countless awards, Grand Resort Lagonissi is recognized as one of the best Athens business hotels. The resort has 14 events and meetings venues, including the recently renovated Cosmos Ballroom that hosts up to 1,350 delegates in an ultra-modern ambience.
For an extra special incentive, event planners can organise holiday gift certificates to use within the resort, a luxury spa gift certificate or a dine-around gift experience.
Rewarding Entertainment & Activities
Grand Resort Lagonissi has an abundance of entertainment and activities. 16 beaches and coves mean many outdoor activities can be organised. Sports-lovers can enjoy 2 floodlit lawn tennis, basketball and volleyball courts and many watersports. Beach Olympics and beach volleyball tournaments are popular daytime choices whilst the open-air cinema makes for a great end to an active day.
The dedicated concierge department is there to arrange rewarding excursions for your guests, including helipad and helicopter service, private sightseeing tours and boat trips from the hotel's private marina.
7 striking restaurants offer ambient settings and gourmet a la carte Mediterranean, Italian, Polynesian and Japanese cuisines. Two seaside open-air bars, one with a creative yacht-like setting, are ideal for pre- or post-dinner receptions.
An incentive wouldn't be complete without quality relaxation. At Grand Resort Lagonissi a whole holistic wellness program is achieved through a world-class range of spa therapies, hydro-biontology sessions, aesthetic and beauty treatments as well as bio-light meals that revive body, mind and spirit.
Accommodation for All
Located on a private peninsula, each and every room features mesmerising sea views. 279 rooms, each with a distinct character, accommodate a range of events and incentives.
Choose from luxury sea view rooms, beachfront bungalows, ultra-luxe suites and private villas with a private garden or pool!
Visit https://www.lagonissiresort.gr/ for more information.
For enquiries, please contact Dimitris Psycharis at london.office@helioshotels.gr or call +44 (0)20 33025560.