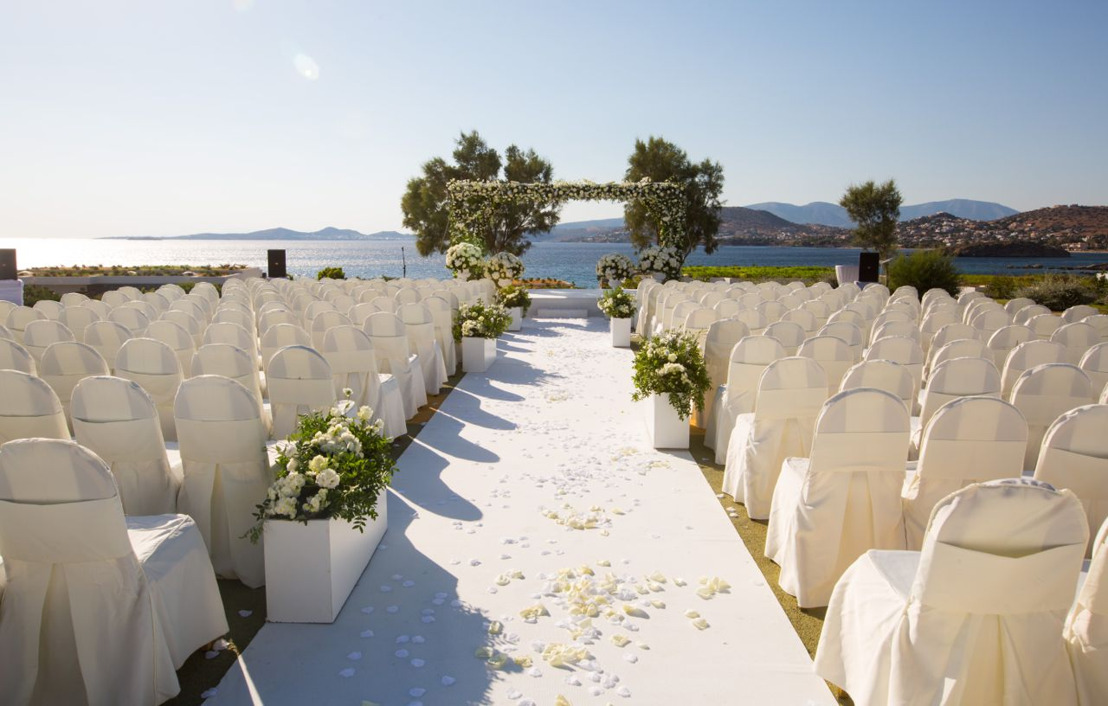 WORLD TRAVEL AWARDS 2017: Grand Resort Lagonissi Named Europe's Leading Luxury Wedding Resort
For the second year in a row, Grand Resort Lagonissi on the Athenian Riviera has won the title of 'Europe's Leading Luxury Wedding Resort' at the World Travel Awards 2017.
Friday, October 6, 2017 —

A proud member of the Leading Hotels of the World, Grand Resort Lagonissi held off stiff competition before being awarded the title last weekend, cementing its position as a global leader in the hospitality industry.


"We are proud to be recognised as Europe's leading wedding resort at this year's World Travel Awards," said General Manager Nikolaos Tzimas. "From all of us at Grand Resort Lagonissi, thank you for your support in making us one of the best hotels across the globe."

Offering a large selection of indoor and outdoor wedding venues with catering potential for up to 1,200 guests, Grand Resort Lagonissi invites couples to exchange eternal vows amidst the azure sea.

Plan an intimate reception. Evoke romantic elegance in a beachfront ceremony. Revel in lush aromatic gardens by the poolside. Be wed on a spacious veranda under the sunset. Create memories that last a lifetime.

For more information on weddings and celebrations at Grand Resort Lagonissi, please visit http://goo.gl/IpW3Va.

The five-star Grand Resort Lagonissi is now nominated in the 'World's Leading Meeting & Conference Hotel 2017' category, please vote for us here:

https://www.worldtravelawards.com/vote

ENDS

Notes to editors:

For all enquiries, please contact Phoebe Irving at phoebe@prmediaco.com or call +44 (0)20 33025560.